ZS Admin
Admin






Posts

: 125


Reputation

: 3


Join date

: 2013-10-05


Subject: Did you Believe me when I told you this! Sat Oct 12, 2013 7:41 pm

---

If you guys did not believe me when I told you that this platform would do you a lot of benefit,
then click this thumbnail and look how much Google loves us in just under 1 week!



Does anyone else realize how hard it is to get Google to like you, no less in 1 week.
Do you also realize how much some folks pay to get these kind of search engine results,
and it usually take months. I have been studying and implementing my knowledge of
SEO and promotional marketing for some time now, so if you know how to do it, it can be done.

Imagine how much extra traffic you and the site can get lf you utilize this platform daily
(instead of facebook for instance) to promote, talk about your products and zazzle, and generally
interact and invite members here. It could be staggering, and a lot more fun!

PjDesigns




Posts

: 6


Reputation

: 0


Join date

: 2013-10-11


gbcimages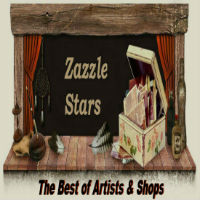 Posts

: 3


Reputation

: 1


Join date

: 2013-10-07


ZS Admin
Admin






Posts

: 125


Reputation

: 3


Join date

: 2013-10-05


Subject: Re: Did you Believe me when I told you this! Mon Oct 14, 2013 5:59 pm

---

Good point, but this is why using a platform such as this, which really is a social network, to talk and promote the merchandise and shops from is so vital. A person can not expect to post a link somewhere and have the whole world come to them, (that is not meant sarcastically btw) you still have to talk yourself and your product up, (this is something I try to impress on the artists and musicians I have worked with), or the public, and your fans forget about you.

Zazzle's marketplace, and Facebook are not enough, (and similar places) plus they restrict folks in more ways than one, and if you get small results from FB because you belong to a closed group or page there, it is nothing compared to results that can build over using the same efforts here as well as FB, AND unless you pay for ads there, and promote like heck within the FB network, the search engines will not see your "stuff". FB is a closed door as far as search engines to the average user. If your not logged in and do happen to find a result in an internet search, chances are you are getting stopped at the gate and asked for ID. So, for the most part, sites like FB are a locked door to the outside world (their world) no matter how much you set your privacy controls to wide open for the public!

A platform like this enables multi promotion, and sharing, from one panel/window, as I often will take something I have just posted, and spend a few extra minutes sending it to FB, Twitter, Tumblr, G+, and many others, from the share apps and toolbar around the windows, or on the pages.

This does not even include the dozens of automatic feeds I have set up on rss feeds, and many feed burner type sites, which by default take EVERYTHING!  that is posted in the public forums here, and send it internet wide, to every feed burner on the loop!

Now, if any of you would like to use the feed url http://zazzlestars.forumotion.com/rss , you can certainly do that by linking to your own personal accounts on services like friendfeed, etc. I can not say I am a member of all 100 and something services on the share lists, but anyone else who is, only has to be signed into use them, and that includes Twitter, etc.